Nancy White - Drawing your monsters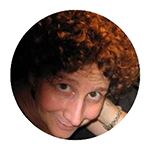 Managing online meetings and remote work can be challenging and sometimes producing (haha, always?) anxiety-inducing monsters in our minds. In this session, Nancy White will invite us to explore a few Liberating Structures (http://www.liberatingstructures.com) group process patterns to explore and overcome these monsters using drawing. Yes, you-- DRAW! She will make it easy!
Please bring:
Some A4 paper (recycled is fine - just have one side clean!)
A pen or pencil
A willingness to be involve
Nancy White
Nancy White is the founder of Full Circle Associates, her consulting practice that includes an extensive network of professionals, working in facilitation, online communities and collaboration. She is co-author with John Smith and Etienne Wenger of Digital Habitats: Stewarding Technology for Communities (CPSquare 2009). She has been facilitating online a lot longer than many...
You can purchase access to the recordings for only $120 AUD (approximately $85 USD and €70 EURO)