Free webinar - A Field Guide to Learning Ecosystems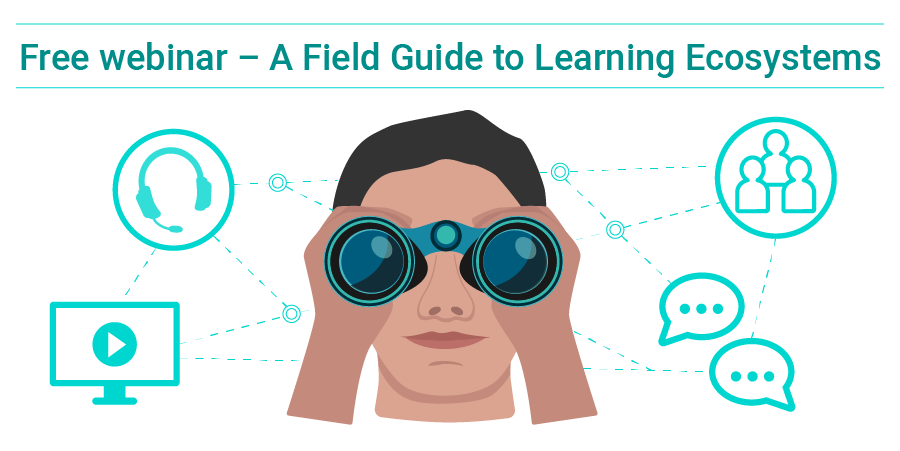 Spots are now open for this free live training where you'll learn how to build a culture of learning in your organisation.
In just 60-minutes, you'll get an insider's view into:
What you've been getting wrong in building your learning culture
Why you should be thinking like an eco-system designer
How the 70:20:10 learning model and learning ecosystems are linked
The relationship between learning ecosystems, learning design and learning technologies
And more
This webinar is now over. The recording will be online soon.