Free webinar: A taste of being an eLearning superhuman - 11th of March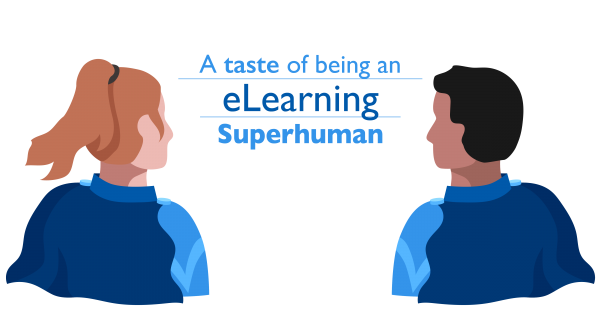 Places are now available for free live training, you'll learn what it means to be an eLearning superhuman. This webinar is a great opportunity to "taste test" being part of the Sprout Labs eLearning superhuman lab. During the webinar we will explore what great eLearning is and how to improve your own eLearning course.
In just 60 minutes, you'll get an insider's view into:
What an eLearning superhuman is
The importance of planning and carefully analysing the performance problem
Why visual design is an important part of the learning experience
How to choose the right media for your course
The session will be packed with advice and ideas on how to get started with eLearning and how to improve your eLearning.
If you are just getting started in digital learning this is a great webinar for you.
Recocrding
Downloads
Download the presentation as a .pdf file