The eLearning Superhuman program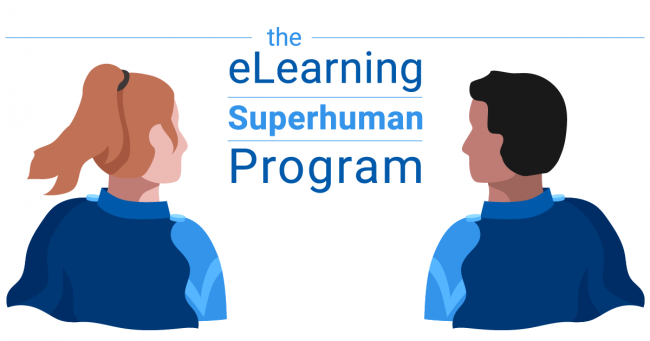 A common question that people who are new to eLearning ask is, 'What skills do I need to make great eLearning?' Designing high-impact eLearning is a 'Renaissance skill'. it takes a complex mixture of instructional design, visual communication design and media design. Our eLearning Superhuman program is a project-based program designed to help you become an 'eLearning Superman' who can design effective and engaging online learning.
The structure of program follows the instructional design process:
Analysing and understanding the problem and audience

Designing and storyboarding

Prototyping

Developing

Evaluating
Topics to be covered:
Instructional design models

Project management and the eLearning model

Approaches to storyboarding

Writing for eLearning

User interface design

Visual design for eLearning

Using media in eLearning

Designing program evaluation and impact measurement
We can customise the topics to the needs of your project.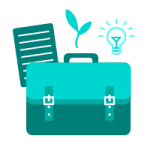 Outcome
At the end of the program you will have the capability to develop high-impact effective and engaging eLearning.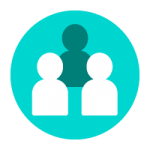 Who should attend
This program is designed for people:
who are just getting started in eLearning

who might have designed only a few modules and want to improve.
If you're an experienced instructional designer this program is not for you.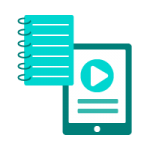 Format
The learning experience is project based. During the program you will design and develop one or more eLearning modules. There will be weekly virtual classroom sessions plus one-on-one coaching time every fortnight. In the early part of the program the virtual classroom sessions will cover the basics of eLearning design and development. In later stages these sessions will be about the group supporting each others' project work.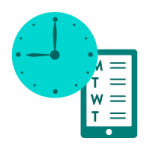 Timing
The program will commence November 2019 and run for 12 weeks.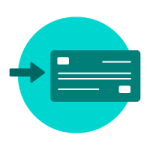 Pricing
$2800 AUD (ex GST)
If you are from an organisation that's a Sprout Labs Glasshouse or Totara client, you get a 30% discount.
Facilitator
Dr Robin Petterd is the founder of Sprout Labs and host of the Learning While Working podcast and virtual conference. He is on a mission to change how people learn at work. He has a PhD in interactive media design and has taught interaction design in a wide range of contexts.
There may be guest facilitators during this program as well.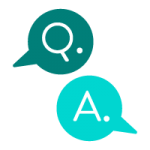 Questions and answers about the session
Why do I need to express my interest, why can't I just enrol?
Before you sign up we want to make sure that the program is the right fit for you and your organisation and that you have a suitable project to work on.
How do I pay?
Once it's been confirmed the program is a good fit for your needs we will send you an invoice.
What software do you teach in the program?
The program is not focused on software training but on the instructional design skills and the related visual design and media skills. If you are using Adobe Captivate we can provide some support; if you are using Glasshouse we can provide extensive support.
How many people will be in the group?
Numbers will be limited to increase the amount of interaction among the group.
Will virtual classroom sessions be recorded?
Yes, but you get more impact from the program by attending it in person.
What is the timing of the sessions?
Once the participants have been confirmed, we will work with you to determine a suitable time that works across different time zones. In the past Sprout Labs has had participants across the world join our learning program.
If you have any other questions please get in touch.