Sprout Labs is on a mission to change how people learn at work.
---
Sprout Labs builds digital learning platforms that enable organisations to author, deliver and measure high-impact digital learning ecosystems.
The current state of workplace learning as we see it
Workplace learning is broken. Most organisations are not getting the results they need from their learning programs.
Some of the reasons for this are:
our workplaces are rapidly becoming more complex and most people are not learning fast enough
the complexity of the decisions that need to be made in the workplace is increasing
eLearning has not fully realised its potential for transforming learning.
Experiential learning concepts like the 70:20:10 framework are beginning to make a difference. Learning at work needs to reflect the natural way we learn; it needs to restore our curiosity; and it needs to support our desire to learn with others.
We need new technologies and different ways of thinking. Sprout Labs is using a combination of learning ecosystems, next-generation learning technologies and design thinking methods to change how people learn at work.
Team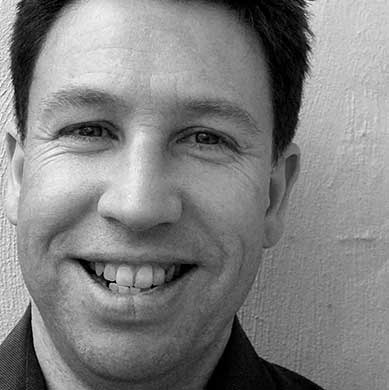 Dr Robin Petterd
Learning and Performance Consultant
Robin has a PhD in creative interactive digital media and has worked in that field since 1993, training people since 1995.  He has been involved in all parts of the education sector, including as the main teacher of digital media/multimedia at TAFE Tasmania in Hobart (2003-7) and as Team Leader of Art, Craft and Design (South).
In 2007 he established Sprout Labs; since then he has worked with a wide range of clients including IP Australia, the University of Sydney, the Tasmanian Department of Health and Human Services, The University of Melbourne, Skills Tasmania, the Local Government Association of Tasmania and the Hobart City Council. 
Qualifications
Doctor of Philosophy (New Media), University of Tasmania, 2002

Bachelor of Fine Arts Honours (Video), University of Tasmania, 1993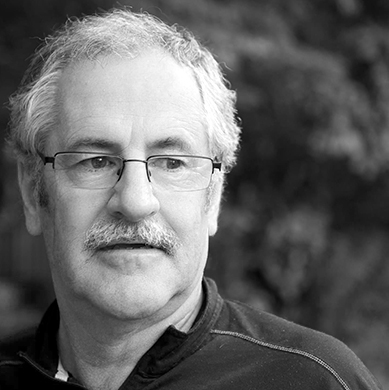 Graeme Kirkwood
Learning Consultant
Graeme Kirkwood is an experienced educator, researcher, writer, photographer and musician.
Following a 20 year career in Tasmanian senior secondary colleges as a teacher, curriculum officer and principal, Graeme managed his own education and training consultancy for seven years, before joining TAFE Tasmania as Manager, Learning Development. While at TAFE Tasmania Graeme developed whole-of-organisation change management plans which combined strategies for building staff capability with a focus on knowledge sharing, blended learning. Recently he was Manager of Professional Learning at the Tasmanian Polytechnic where he led teaching and learning programs for 250 teaching staff, and initiated the development of a Bachelor of Education (Applied Learning) in collaboration with UTAS. He started with Sprout Labs as a Learning Consultant in June 2012. Robin and Graeme have already collaborated on several learning design and development projects.
Areas of expertise/specialty
Australian Vocational Educational System
Learning and Instructional design
Professional development for eLearning
Assessment design
Writing for learning
Educational management
Organisational change management for flexible delivery
Qualifications
BA (Hons), University of Tasmania, 1974
Diploma of Education, University of Tasmania, 1975
Associate Diploma in Fine Arts, University of Tasmania, 1986
Diploma of Training and Assessment Systems, 2000
Diploma of Training and Assessment, 2006
Certificate IV in Training and Assessment, 2011
Brendan Halley
Full stack developer
Brendan looks after the development of our platforms and the servers that run them. He is an experienced PHP and JavaScript developer and a certified Totara administrator.
Iona Dierich
Visual designer
Iona is a designer, illustrator and artist based in Melbourne. She studied visual arts and graphic design, and interned and worked with Melbourne design agency Le Sphinx. She has previously worked with cartoonist and artist Michael Leunig, and teaches sessionally with the Latrobe College of Art and Design. She is passionate about beautiful, simple design, and her work and illustration are informed and influenced by her fine arts practice.
Qualifications:
Diploma of Graphic Design, Latrobe College of Art and Design, Melbourne
Diploma of Visual Arts, Latrobe College of Art and Design, Melbourne