Learning While Working Podcast - A podcast for learning and development (L&D) people.

Listen to the Learning While Working podcast to hear how learning and development is transforming. The episodes are interviews with leading thinkers in learning. Common themes on the podcast include trends in eLearning and digital learning, performance driven instructional and learning design and learning data. Each podcast is packed with ideas, tips and insights about how to make learning at work succeed.
Sign up for updates about the podcast
Learning while working podcast archive: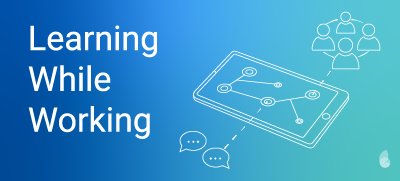 In this podcast, Robin talks with Zachary Minott; a lead salesforce developer by day, a writer in his free time, and a life-long learner. In this episode, Zach shares what a learning engine is, the importance of creative problem solving, and why continually building upon your knowledge is crucial for expanding and improving your skills.